Editorial
....................
Welcome to the Internet Symposium on Food Allergens,
To date the optimal treatment of food allergy still consists of avoiding the allergen source. In contrast specific immunotherapies are widely applicable in pollen and insect venom allergies. In this issue recent advances are presented in the Original article on Food Allergy: Oral Specific Desensitization. It is shown that oral desensitization promises to be effective in cow's milk, hen's egg, and fish allergic individuals. Moreover single cases of fruit and vegetable allergic subjects were included.
The new Allergen Data Collection on Peanut (Arachis hypogaea) represents almost the whole spectrum of current food allergy research which ranges from prevalence data of the general population to mutational epitope analysis of the major peanut allergens. An update of the Allergen Data Collection on Soybean (Glycine max) (Supplement 3), the other major food allergen from the legume plant family, is now available too. Last but not least the Allergen Data Collection on Apple (Malus domestica) (Supplement 4) has been updated to include the most recent advances.
Special thanks to all the reviewers and co-authors who constantly ensured the high quality of the data collections. As a result the Internet Symposium on Food Allergens has been evaluated successfully to be included in Chemical Abstracts (CA) and Food Science and Technology Abstracts (FSTA) services.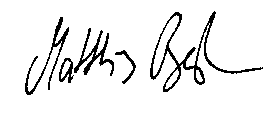 (Food Chemist, PhD)

[Table of Contents]


Disclaimer
The information provided by the Internet Symposium on Food Allergens is for educational, communication and information purposes only and is not intended to replace or constitute medical advice or treatments. Neither the authors nor the editorial board of the Internet Symposium on Food Allergens is responsible for use which might be made of the information.