Editorial
....................
Welcome to the Internet Symposium on Food Allergens,
Two articles of the current issue cover the so-called Latex-Fruit Syndrome. A Review on Clinical Features describes precisely the occurrence and postulation, diagnosis and management of this syndrome while the second article reviews the role of the implicated major allergens Class I Chitinases of chestnut, avocado and banana.
The new Allergen Data Collection on Celery (Apium graveolens) confirms impressively the role of celery as an important food allergen in Europe. Most recently a double-blind, placebo-controlled food challenge study was performed to fulfill the criteria for the inclusion of celery in a list of food allergens which should be labeled on pre-packaged foods.
Moreover an strongly revised update of the Allergen Data Collection on Bird-Egg Syndrome (Supplement 5) is published focussing strictly on well-documented cases and studies of this phenomenon.
I would like to thank all the reviewers and co-authors who spared no effort to improve the high quality of the data collections and their current relevance.
What's new? From the present issue of the Internet Symposium on Food Allergens on, the online access to full text articles and allergen data collections will be limited to subscribers. All Abstracts of 2000 and all documents of 1999 are still available free of charge. This measure was unavoidable due to the costs of this project.
Reprints and PDF-files can be ordered as usual.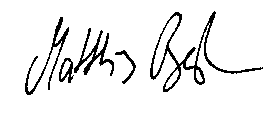 (Food Chemist, PhD)

[Table of Contents]


Disclaimer
The information provided by the Internet Symposium on Food Allergens is for educational, communication and information purposes only and is not intended to replace or constitute medical advice or treatments. Neither the authors nor the editorial board of the Internet Symposium on Food Allergens is responsible for use which might be made of the information.