Editorial
....................
Welcome to the Internet Symposium on Food Allergens,
There are still many problems to be solved in food allergy, especially in association with processed foods, and data covering the allergenic potency of processed foods are very limited. In this issue Allergens of Animal Origin: Stability and Allergenicity of Processed Foods, the impact of food processing is reviewed. In general, heating, enzymatic digestion, and ultrafiltration can reduce the allergenicity of food allergens. However, some allergens may be resistant to these treatments and even an increase of the allergenicity of such allergens can occur.
Peach is the most common cause of food allergic reactions in Southern Europe as covered by the new Allergen Data Collection on Peach (Prunus persica). The major peach allergen belongs to the family of lipid-transfer proteins which only recently became known as a group of plant pan-allergens. In addition a new update of the Allergen Data Collection on Codfish (Gadus morhua) (Supplement 6) presenting recent data is now available.
This time I would like to thank not only the reviewers and co-authors who have helped and are helping to establish the Internet Symposium on Food Allergens but also all the readers who are continuously interested in every new issue.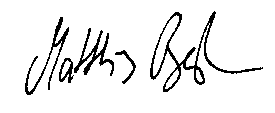 (Food Chemist, PhD)

[Table of Contents]


Disclaimer
The information provided by the Internet Symposium on Food Allergens is for educational, communication and information purposes only and is not intended to replace or constitute medical advice or treatments. Neither the authors nor the editorial board of the Internet Symposium on Food Allergens is/are responsible for any use which might be made of the information.