Editorial
....................
Welcome to the Internet Symposium on Food Allergens,
a Happy and Successful New Year to all of you! Molecular biological techniques such as screening cDNA libraries for IgE-binding proteins, cloning of genes encoding allergens and expression of recombinant allergens in bacterial cells has developed into a most powerful tool for allergen characterization during the last few years. This issue contains a timely review on IgE-Binding Properties of Recombinant Food Allergens, discussing their differences to natural allergens. The detailed compilation of IgE-binding data of more than 40 recombinant allergens provides useful information not only to researchers in this field. In addition current perspectives and trends in diagnosis, therapy and research are presented.
A new Allergen Data Collection on Shrimps (Natantia) as well as updates of the Allergen Data Collections on Hazelnut (Corylus avellana) (Supplement 1) and Rice (Oryza sativa) (Supplement 2) are included in the present issue. Research on all three allergenic foods involves molecular genetics: i) Major shrimp allergens were among the first to be expressed as recombinant allergens, ii) hazelnut has been most recently determined by PCR techniques in processed foods, and iii) a potentially hypoallergenic rice has been produced by the antisense RNA strategy.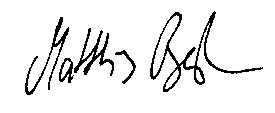 (Food Chemist, PhD)

[Table of Contents]


Disclaimer
The information provided by the Internet Symposium on Food Allergens is for educational, communication and information purposes only and is not intended to replace or constitute medical advice or treatments. Neither the authors nor the editorial board of the Internet Symposium on Food Allergens is/are responsible for any use which might be made of the information.
- More Books -
---

- ADVERTISEMENT -
---


Food Allergies and Food Intolerance: The Complete Guide to Their Identification and Cure
by Jonathan Brostoff, Linda Gamlin
Paperback - 400 pages (May 2000)
---


Dietary Management of Food Allergies and Intolerances: A Comprehensive Guide
by Janice Vickerstoff Joneja Paperback 2nd edition (March 1998)
---

- ADVERTISEMENT -

---
Subscribe to the Print Issue