Editorial
....................
Welcome to the Internet Symposium on Food Allergens,
In Western countries allergies to exotic fruits have been increasing during the last few decades as these foods have become available due to global trade. This issue covers three of the most popular exotic fruits. The Allergen Data Collections on Mango (Mangifera indica), Melon (Cucumis melo), and Watermelon (Citrullus lanatus) summarize epidemiological and clinical data as well as their association to pollinosis and cross-reactivities to pollen and other foods.
The allergenicity of commercial food products is still poorly characterized. The review article on Legumes, Tree Nuts, and Seeds: Allergen Stability and Allergenicity of Processed Foods deals with the impact of related treatments, such as heating and enzymatic digestion, which may reduce the allergenicity of food allergens. However, the majority of allergens from legumes, nuts, and seeds are highly resistant to food processing. Moreover, they are known to potentially induce most severe, life-threatening allergic reactions.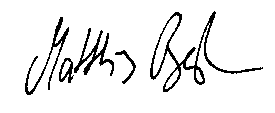 (Food Chemist, PhD)

[Table of Contents]


Disclaimer
The information provided by the Internet Symposium on Food Allergens is for educational, communication and information purposes only and is not intended to replace or constitute medical advice or treatments. Neither the authors nor the editorial board of the Internet Symposium on Food Allergens is/are responsible for any use which might be made of the information.
- More Books -
---

- ADVERTISEMENT -

---


Food Allergies and Food Intolerance: The Complete Guide to Their Identification and Cure
by Jonathan Brostoff, Linda Gamlin
Paperback - 400 pages (May 2000)
---


Food Hypersensitivity and Adverse Reactions: A Practical Guide for Diagnosis and Management
by Marianne Frieri (Editor), Brett Kettelhut (Editor)
Hardcover - 507 pages
---


Dietary Management of Food Allergies and Intolerances: A Comprehensive Guide
by Janice Vickerstoff Joneja Paperback 2nd edition (March 1998)
---
- ADVERTISEMENT -

---