Editorial
....................
Welcome to the Internet Symposium on Food Allergens,
Meat is one of the main protein sources in nutrition in Western countries. The consumption of meat almost doubled during the last century, although at the same time the frequency of meat allergy did not increase correspondingly. Therefore meat allergy has only recently been studied scientifically, employing thorough diagnosis including double-blind, placebo controlled challenges and identification of meat allergens. This issue introduces the new Allergen Data Collections on Beef (Bos domesticus), Pork (Sus scrofa), and Chicken Meat (Gallus domesticus).
Another major nutrient is subject of the mini-review Identification of Wheat Allergens. This article summarizes the scientific approach of a Japanese research group to the elucidation of IgE-binding structures in wheat. Structural features result in the potency of an antigen to become an allergen. This article investigates peptide, glycochain, and polysaccharide wheat compounds as potential allergens.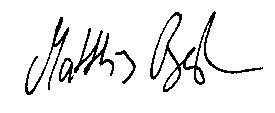 (Food Chemist, PhD)

[Table of Contents]


Disclaimer
The information provided by the Internet Symposium on Food Allergens is for educational, communication and information purposes only and is not intended to replace or constitute medical advice or treatments. Neither the authors nor the editorial board of the Internet Symposium on Food Allergens is/are responsible for any use which might be made of the information.
- ADVERTISEMENT -

---



Food Intolerance and the Food Industry
by Taraneh Dean (Editor)
Hardcover - 192 pages
(September 2000)
Order from German site

---


Food Allergies and Food Intolerance: The Complete Guide to Their Identification and Cure
by Jonathan Brostoff, Linda Gamlin
Paperback - 400 pages (May 2000)
---


Food Hypersensitivity and Adverse Reactions: A Practical Guide for Diagnosis and Management
by Marianne Frieri (Editor), Brett Kettelhut (Editor)
Hardcover - 507 pages
---


Dietary Management of Food Allergies and Intolerances: A Comprehensive Guide
by Janice Vickerstoff Joneja Paperback 2nd edition (March 1998)
---
- ADVERTISEMENT -

---
- More Books -