Editorial
....................
Welcome to the Internet Symposium on Food Allergens,
This issue expands the set of data on allergies to milk from different species. The Allergen Data Collections on Goat's Milk (Capra ssp.) and Sheep's Milk (Ovis ssp.) represent the most important sources of milk allergens next to cow's milk. Due to the high degree of cross-reactivity to cow's milk, goat's and sheep's milk are potent allergens for most cow's milk allergic individuals.
What about the Allergenicity of Vegetable Oils? This question, still controversial, is the subject of the mini-review in the present issue. The allergenicity of edible oils is correlated to their allergen content, which depends on the degree of physical and chemical processing. A major drawback in interpreting the case reports and studies on the allergenicity of vegetable oils is the often poor characterization of the respective oil.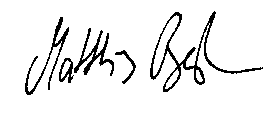 (Food Chemist, PhD)

[Table of Contents]


Disclaimer
The information provided by the Internet Symposium on Food Allergens is for educational, communication and information purposes only and is not intended to replace or constitute medical advice or treatments. Neither the authors nor the editorial board of the Internet Symposium on Food Allergens is/are responsible for any use which might be made of the information.