- Ads -
---
Internet Symposium on Food Allergens Vol.1 No.4 (1999) http://www.food-allergens.de
---
Editorial
....................
Welcome to the Internet Symposium on Food Allergens,
Avoiding the related allergen sources is still the best treatment in food allergy, but not always as easy as it seems. On the other hand only a few successful efforts have been made to produce hypoallergenic food. Apart from hydrolyzed infant formulas protease treated rice was the first hypoallergenic food on the market in Japan. The Allergen Data Collection of Rice (Oryza sativa), the most important food in Eastern Asia, focusses on Type 1 allergy to rice. Hazelnut (Corylus avellana) is one of the most common plant- derived foods associated with tree pollen allergy. Hazelnuts are widely used in confectionery food products and can cause severe anaphylactic reactions as described in the second data collection of this issue. A close look at one of the best characterized food allergens is presented by the Mini-Review featuring The Major Allergen from Hen's Egg White: Ovomucoid (Gal d 1).
Now that the first volume of the Internet Symposium on Food Allergens has been published I would like to express my very special gratitude to the Advisory Board and Reviewers and to everybody who helped make this project become truly successful during the first year. Last but not least I thank the readers, who were highly interested and always encouraging.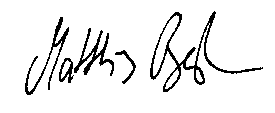 [Table of Contents]
---
Online Bookstore
barnesandnoble.com
---
Internet Symposium on Food Allergens supported by
---
copyright © 1999 by matthias besler - ONLINE PUBLISHER
e-mail:m.besler@food-allergens.de home: www.food-allergens.de