Internet Symposium on Food Allergens Vol.1 No.2 (1999) http://www.food-allergens.de

---
Editorial
....................
Welcome to the Internet Symposium on Food Allergens,
The first issue was published at the beginning of this year. We are very pleased about the more than 7000 online hits (January to March) which have been attracted by the Internet Symposium. Of course we will continue the Allergen Data Collection in the second issue. Two food allergy phenomena which involve both inhalant sensitization and ingestive hypersensitivity are presented. The first is the data collection on allergy to Soybean (Glycine max), which was the cause of several severe asthma outbreaks in Spain and is known as a major component of nutrition worldwide, accounting for the six most frequent food allergens. The second is so-called Bird-Egg Syndrome, which shows some peculiarities. Affected patients, symptoms and sources eliciting hypersensitivity reactions are different from those involved in egg allergic patients without sensitization to bird allergens (feathers, serum, droppings and meat). Last but not least an Original Paper evaluating the allergenic potencies of different mango fruit varieties is published in this issue (IgE-Binding Patterns and Allergenicity of Mango Fruit Varieties).
The Internet Symposium on Food Allergens aims to promote interdisciplinary contact between allergology and food sciences. Papers contributing to this purpose are especially welcomed (Call for Papers).
You may take a look at the online links. The monthly journal index offers title lists of the most recent papers regarding the field of food allergy and associated allergies from more than 20 journals (journal links). There are also general "allergen links" to interesting web sites. Please submit any comments, proposals or corrections regarding the Internet Symposium either by e-mail or using the comment form.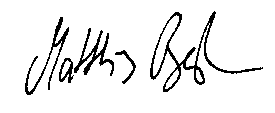 [Table of Contents]

---
Online Bookstore
barnesandnoble.com
---
copyright © 1999 by matthias besler - ONLINE PUBLISHER
e-mail: m.besler@food-allergens.de
home: www.food-allergens.de